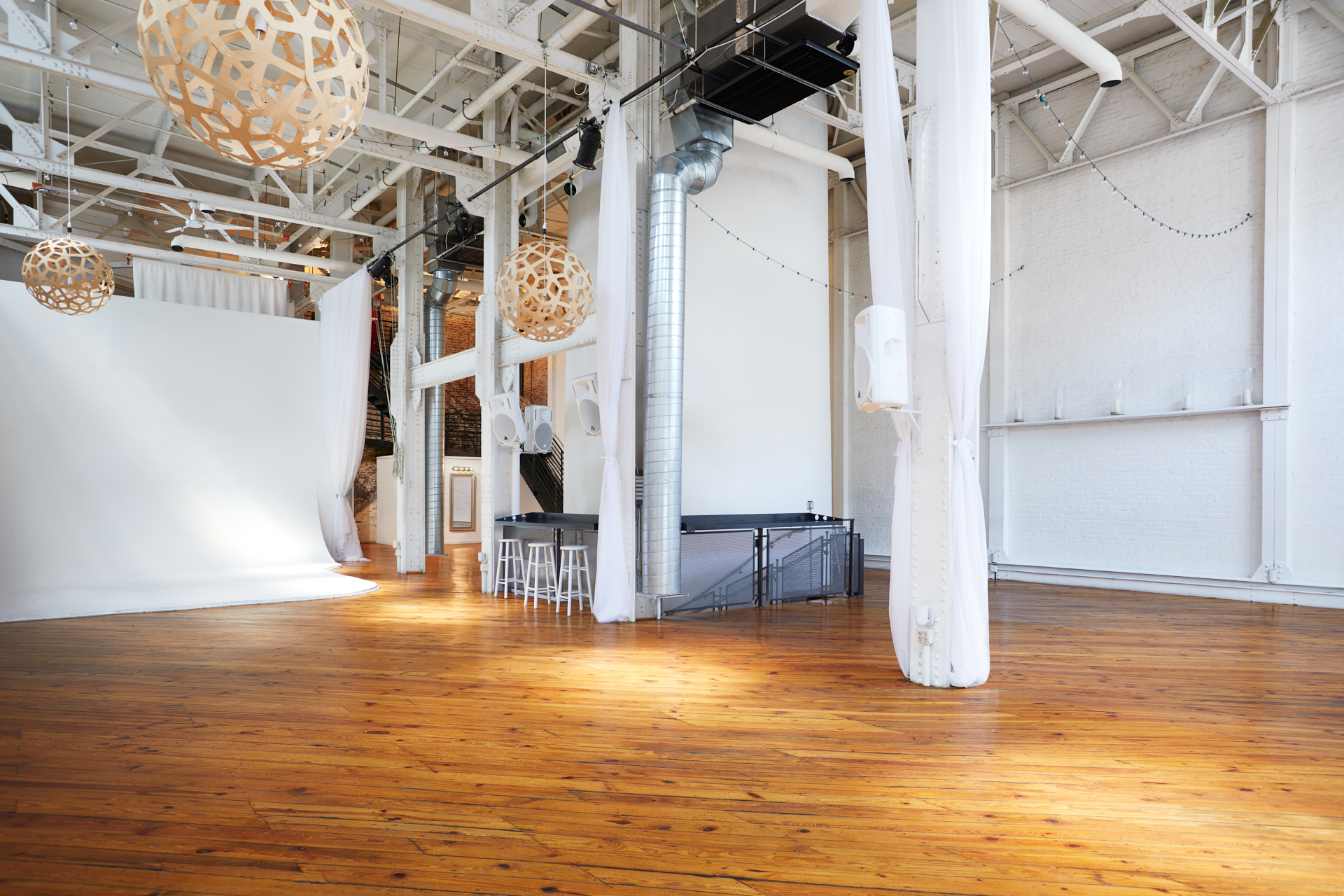 Shoot in our bright and airy studio space with an industrial feel. Soaring ceilings that feature large factory windows allow light to pour in. Our built-in cyc wall and mobile makeup station make setup a breeze for any production. 
Features



Large white cyclorama: 18'W x 16'H x 21'D
East and south facing windows
25ft high ceilings
Original hardwood floors
Lounge furniture
Private loft space overlooking Studio A
Optional green room
Seamless access to our Commercial Style Kitchen
Amenities
Sound system w/ iPad (Spotify)
Wifi
Mobile hair/makeup station and rolling racks
Tables and chairs for catering & workspace
200 amp electric with 30 amp breakers
4 zone HVAC system
See Floorplan
This edgy 5,000 square foot basement space contrasts the main studio with its raw concrete floors, distressed concrete walls, and unique "Fight Club" feel.  The space has been used by Men's Health, ESPN, the History Channel just to name a few.
Features



5,000 sq ft
13 ft high ceilings
Unique distressed look & feel
Lounge and conference table
Amenities
Mobile hair & makeup station
Wifi
HVAC System
Catering area with refrigerator
Our commercial style kitchen has the modern amenities and space that your food stylist needs. With seamless access to Studio A,
Amenities
Easy access to Studio A
Two NXR commercial style gas ranges
Two refrigerators
Two sinks
Chest freezer
Two dishwashers